One AI
Democratizing Machine Learning for HR Professionals
One AI integrates cutting-edge machine learning capabilities into the current One Model platform, equipping HR professionals with readily-accessible, unparalleled insights from their people analytics data.
One AI delivers a suite of out-of-the-box predictive models and data extensions, allowing organizations to understand and predict employee behavior like never before. One AI extends upon the current One Model platform capabilities, so now HR Professionals can access machine learning insights alongside their current people analytics data and dashboards. Additionally, the solution is open to allow customers and their partners to create and run their own predictive models or code within the One Model platform, enabling true support for an internal data science function.
One AI allows HR professionals to:
Create quality predictive models for any feature in your data set
Provide actionable explanations of model predictions
Support advanced model configuration where desired
Require minimal model maintenance
Augment and extend data sets with ease
Equip all users with the latest machine learning techniques
Bring your own statistical or machine learning models and deploy them in our infrastructure
---
Automated Machine Learning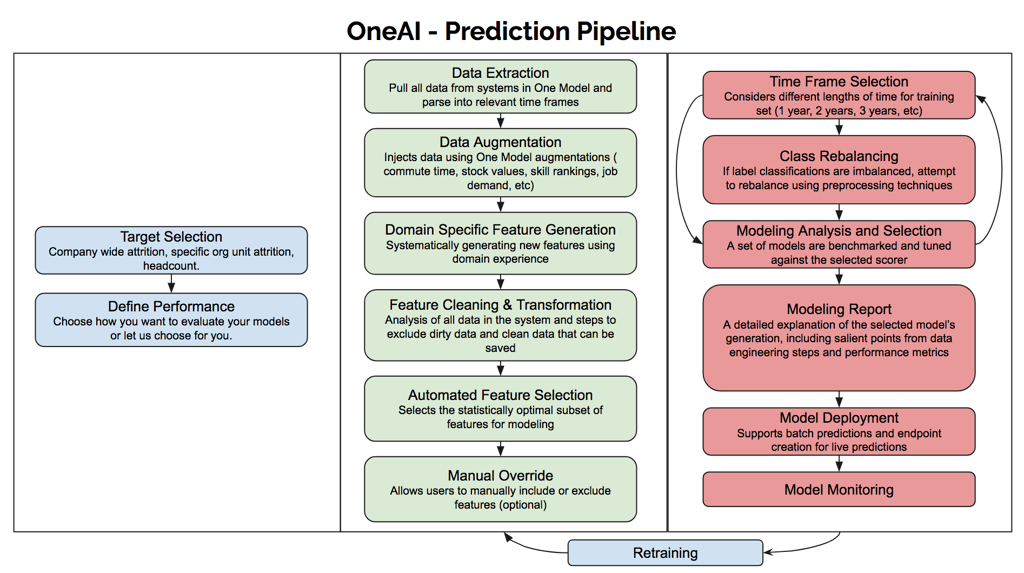 ---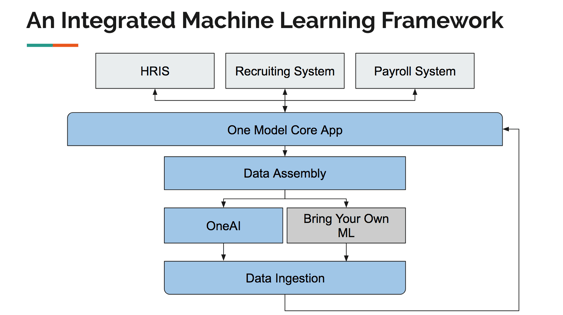 One AI will have a huge impact on current and future customers alike. One AI's ability to successfully incorporate machine learning insights into an organization's people analytics strategy is significant. It means it's possible to quickly and automatically produce models that can analyze bigger, more complex data and deliver faster, more accurate results. By creating more precise models, and augmenting internal capabilities, an organization can better identify cost-saving opportunities and mitigate risk. And we're a flexible open platform so you can use our tools or bring your own and run them in our infrastructure whenever data changes.
---
One AI, Explained in One Minute. Watch the quick video below to learn more.
---
Want to schedule a demo with a One Model team member and get all your One AI questions answered? Fill out the form below or give us a call directly at 650-753-7405.
Let's get in touch.