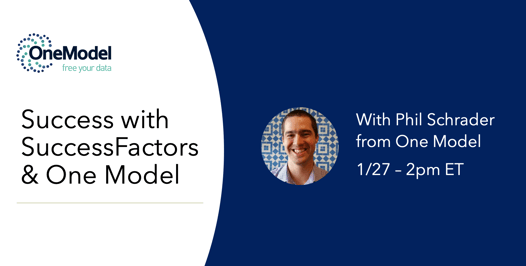 Better people analytics means having a people data strategy that's independent of your people application choices. In this webinar, we are going to draw out exactly what that means for SuccessFactors users and equip you with a roadmap. The following people will find this webinar especially valuable:
Directors of People Analytics at an organization that uses SuccessFactors
Directors of People Analytics or HRIT managers who are responsible for a people data roadmap
Anyone who works on a people analytics team
IT professionals who support people analytics in an organization that uses SuccessFactors
Better people analytics strategy begins with data freedom, and true data independence for you and your organization can begin right here, with this webinar!