How to get more from your Workday data.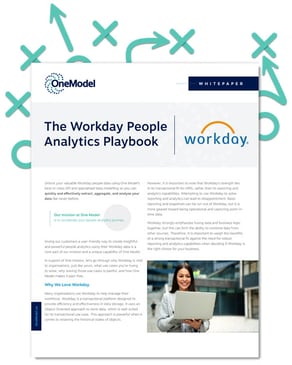 Unlock your valuable Workday people data using One Model's best-in-class API and specialised data modelling so you can quickly and effectively extract, aggregate, and analyse your data like never before.
Download today to learn:
Which data is the most tricky to get from Workday.
What processes you need to follow to refresh historical data that was recently updated.
Why One Model's unique approach to Workday data changes the nature of HR.
Discover how much more powerful your Workday data becomes in One Model, so your people analytics team can help people leaders make brilliant people decisions.