PeopleSoft Integration with Third Party Systems
Extract & Model your Oracle PeopleSoft Data in the Cloud
Stop wasting valuable resources struggling with the limitations of the native PeopleSoft data architecture. Your analytics experts should be spending their time providing insights. Not fighting Oracle HCM Cloud extracting data.
Extraction: With the industry's most robust PeopleSoft API connection, extract and blend core data to create confidence in your data quality and accuracy. One Model can get data the general PeopleSoft API is missing.
Modeling: Transform your Oracle HCM data into an analytics-ready and historically accurate dataset ready to answer any question you throw at it.
Integration: Integrate Oracle Cloud HCM or PeopleSoft with other HR data sources to get a complete picture of your people at any point in their employee lifecycle.
Export: Push the full updated data model to your own data warehouse (such as Snowflake, RedShift, or Azure) or use it with your own BI tools (like PowerBI or Tableau).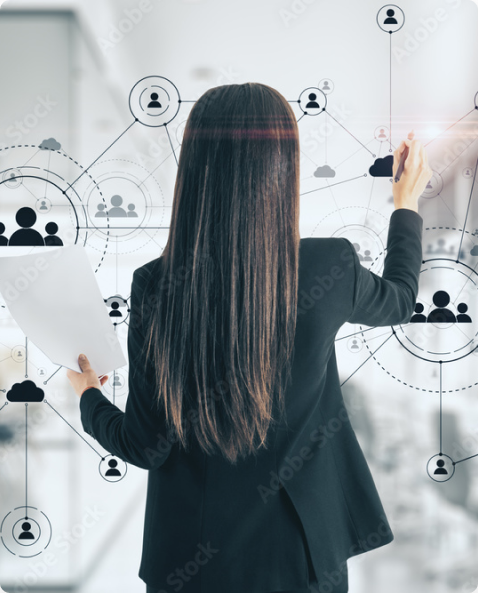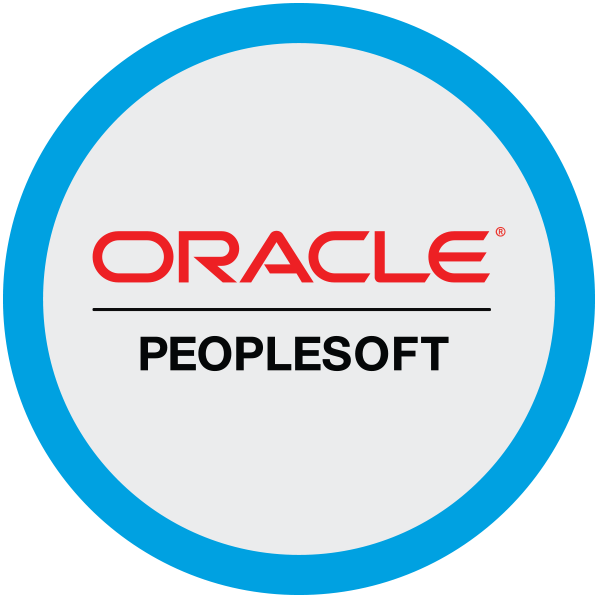 Link text
Why is Oracle Data so hard to integrate and extract people analytics out of?
Compare HRIS Integration Architecture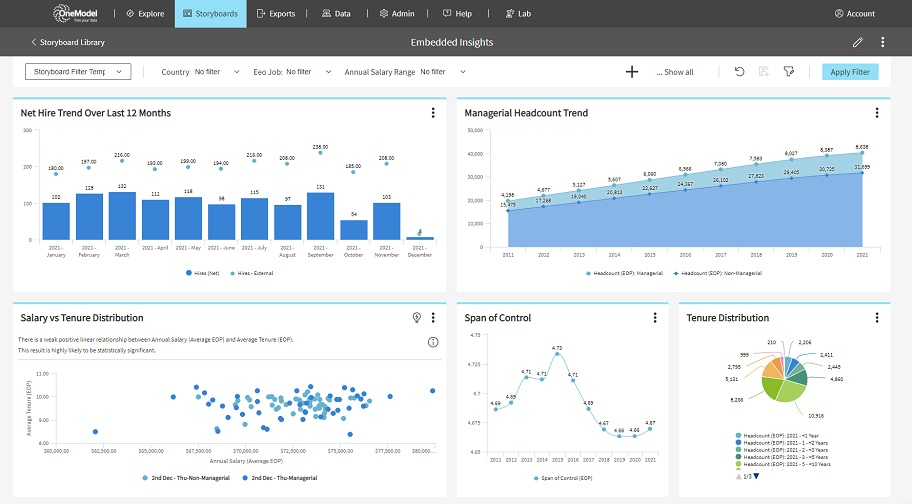 What One Model People Analytics Provides
Drive Insights with Pre-Built, Customizable Metrics & Dashboards
When PeopleSoft reports are too simplistic, fragile and don't contain all the information needed to answer your most important people questions, One Model delivers meaningful insights for HR and business leaders.
Out-of-the-Box: Get answers to your people questions using pre-built reports, metrics and dashboards/storyboards designed for your Oracle data.
Configure in Minutes: Empower HRBPs to customize and create ad-hoc views and metrics that they can self-serve.
Historical trend data: Your people aren't just a snapshot in time, so understand and visualize their engagement over time to help you make the right decisions.
Precise role-based permissions at scale: Democratize information by putting relevant information into the hands of managers while ensuring strict privacy of sensitive HR data.
FOrecast & plan
Predictive Insights with Workday
AI/ML Model Builder: Support your decision-making with predictive insights such as predicting attrition, gender equality, sustained performance or other important aspects of your people.
Predictions on your Dashboard: Get predictions right onto your storyboards so you can forecast and make decisions more effectively.
Algorithm transparency: Ensure you're on sound ethical and legal footing, and adjust algorithms to suit your unique business.