Case Study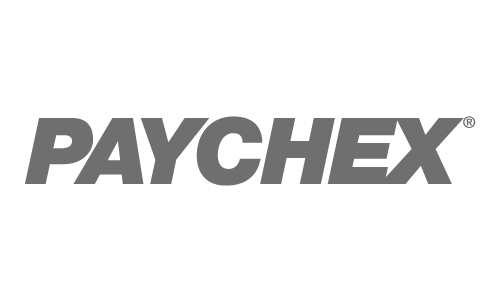 Consolidating HR data sources for a
single source of truth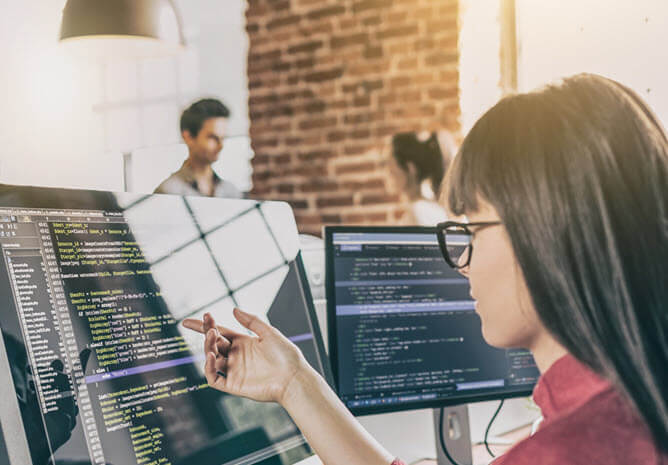 THE CHALLENGE
Too many HR tech tools
Paychex, a global provider of payroll, human resource, and benefits outsourcing services, enlisted One Model's help in 2016. Paychex HR needed a partner and platform that could alleviate this challenge and free up the team's resources for higher-level people analytics capabilities.
THE SOLUTION
A single source of truth
After partnering with Paychex, One Model integrated Paychex's core system. The system's data was exported into the One Model platform, where Paychex had full access to a suite of dashboards with daily updates. Shortly thereafter, One Model connected more systems, integrating the data into the One Model platform. This provided Paychex with a full dashboard to view the integrated data.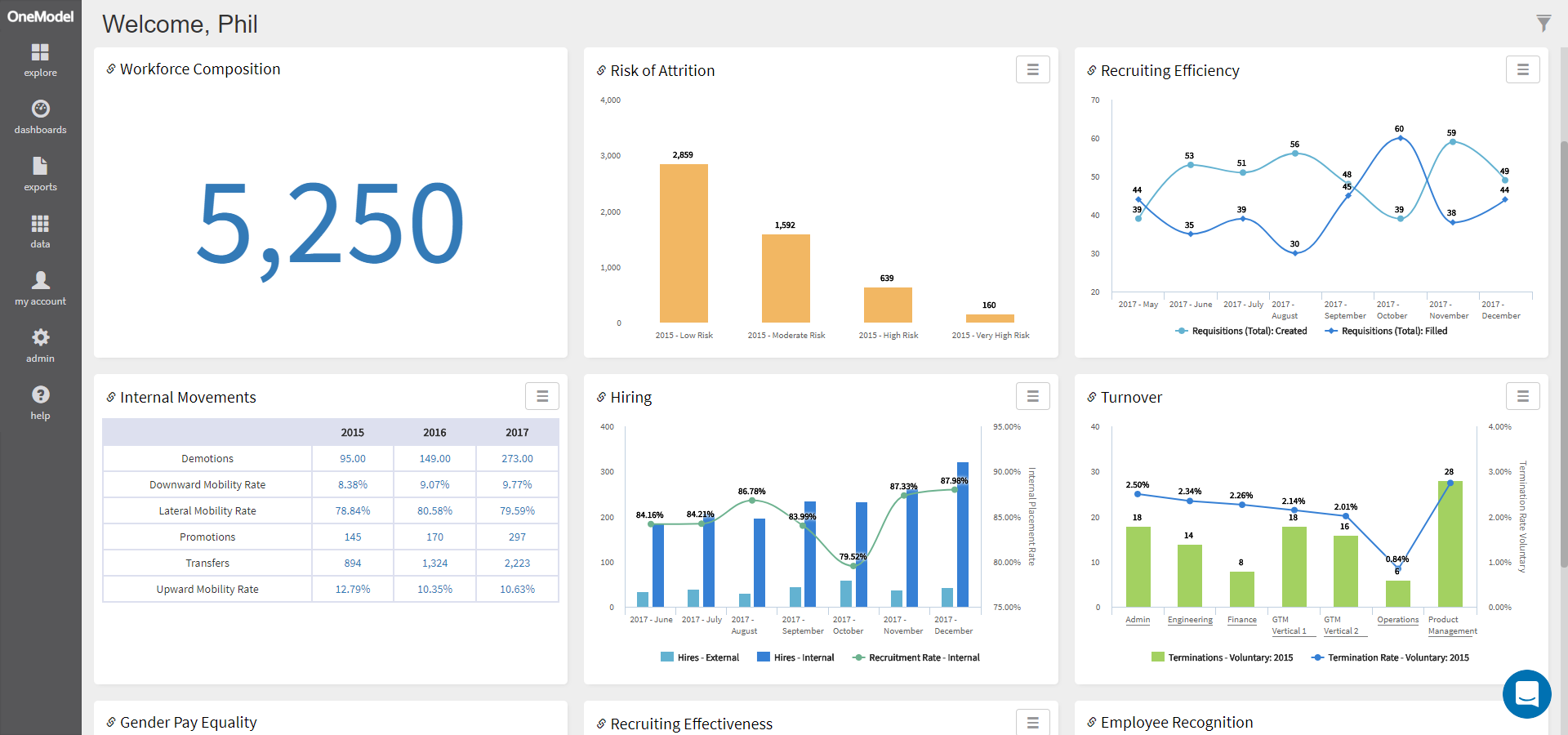 Actionable reports
With robust sharing and security capabilities
Powerful dashboards
For holistic views of their HR datasets
Ethical AI
And industry-leading machine learning
THE RESULTS
Deeper HR insights
Paychex was an early adopter of One AI, which was designed to drive even more value from integrated people data sets, and fills insight gaps around employee behavior. Commute time, competitor stock prices, social profile information, and anomaly and insight detection are all trends that lend themselves to precise and ethical forecasts with the One AI machine learning capability within the platform. One AI is open and flexible, making it preferred by end users without data science backgrounds as well as data scientists themselves.
Ready to learn more about

One Model

?
Fill out the form, and we'll be in touch! About One Model
One Model's people analytics solutions help thriving companies make consistently great talent decisions at all levels of the organization. Large and rapidly-growing companies rely on our People Data Cloud™ people analytics platform because it takes all of the heavy lifting out of data extraction, cleansing, modeling, analytics, and reporting of enterprise workforce data. One Model pioneered people data orchestration, innovative visualizations, and flexible predictive models. HR and business teams trust its accurate reports and analyses. Data scientists, engineers, and people analytics professionals love the reduced technical burden. People Data Cloud is a uniquely transparent platform that drives ethical decisions and ensures the highest levels of security and privacy that human resource management demands.
For more information visit, www.onemodel.co