Case Study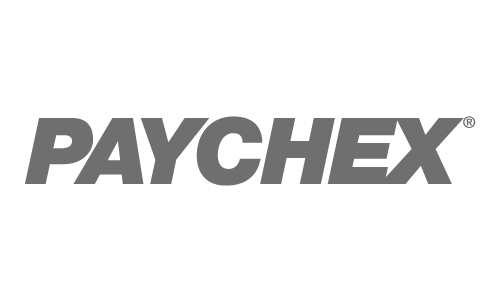 Paychex HR


Connected 40 Data Sources and Over 200 Files

with One Model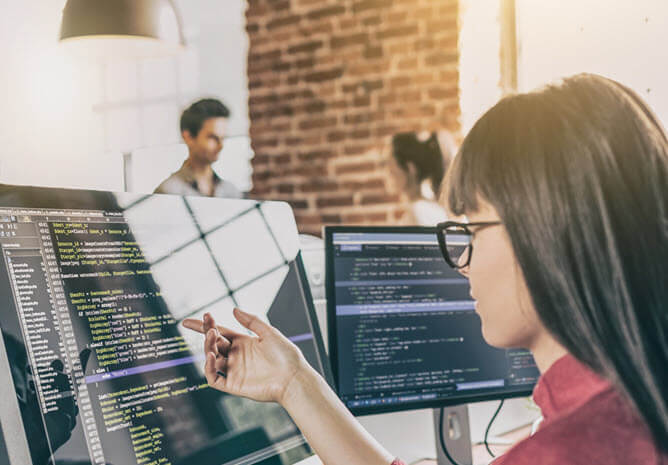 Whitepaper
What would you decide? Paychex looked at the numbers and realized that building their own solution would cost 800% more and take years instead of weeks. Read our latest Whitepaper to see which one is right for you.
Download Buying vs Building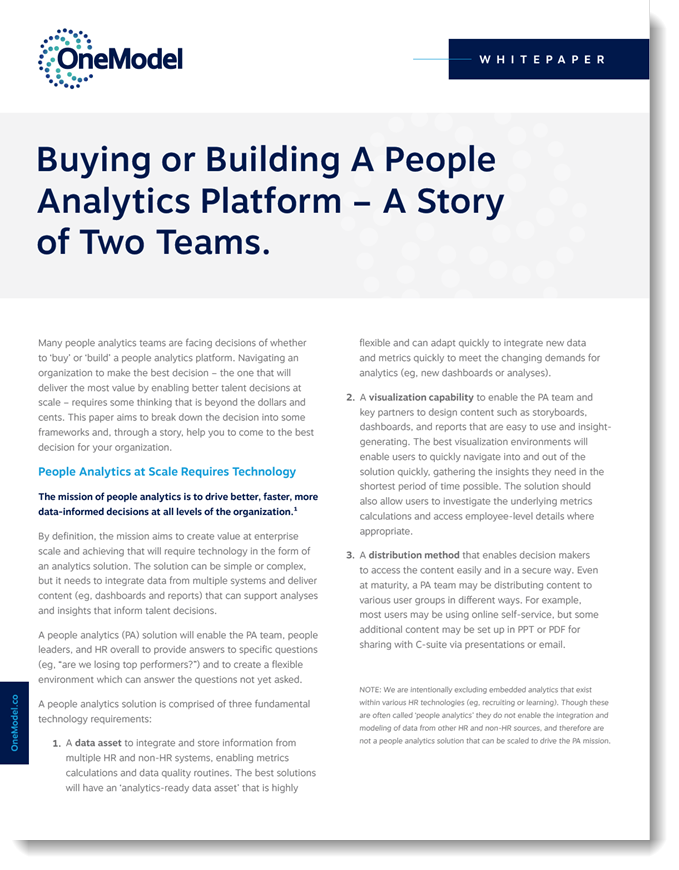 Printable Case Study
Want to share this story with your team? Download the PDF version of the Paychex People Analytics journey to share with your team.
Download Printable PDF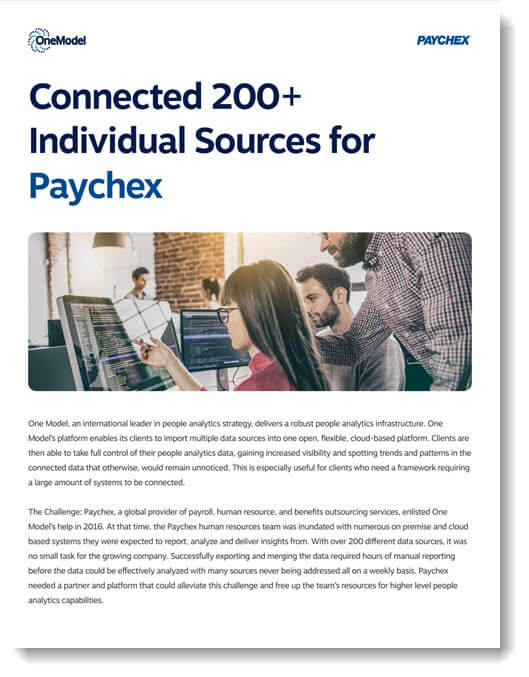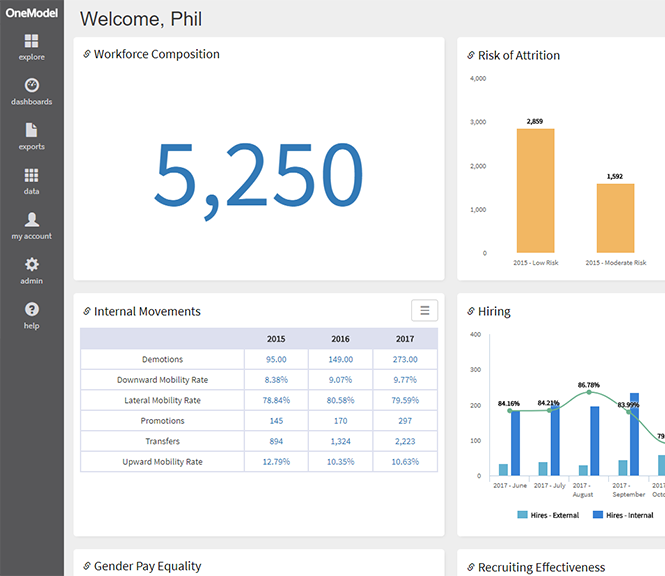 8,000+ Hours

Saved by Choosing One Model
One Model People Data CloudTM brings all your data together.