Like many others, data is not a new concept. If you're anything like me you've grown up with it. Whether it was making your first social media account or making your first online order, you've played a part in creating and maintaining data.
That's why it's not surprising to know that data is leading us into the new Industrial Revolution. The difference with this revolution is that it's taking place on our computers instead of in factories. The one lesson we can take from the old industrial revolution is the need to ensure people are safe within the work environment. Therefore, it's not surprising that HR analytics will be necessary to ensure a business has a vital human touch.
Across our globe HR departments are changing to revolutionize the way they meet the growing demand for skilled workers. In a world where everything is digital, it's essential that companies make the most of technology to stay ahead of the curve and this is no exception when hiring or upskilling current employees.
In general, the most successful companies going forward will be ones that are employee-centric. This means greater pressure on HR departments, as evidenced by a recent survey which revealed that 64% expect more strain due to increased hybrid work environments, with 18% expecting a significant increase in their workload. As such, the HR revolution is a priority for many companies.
Workforce Analytics vs. People Analytics: The Evolution of HRM
On Gartner, workforce analytics is "an advanced set of data analysis tools and metrics for comprehensive workforce performance measurement and improvement".
HR has evolved to include HR analytics which has, in turn, assisted departments in providing organizions with clearer business insights.
This means including people analytics and data analytics to get a holistic view of employees and delving deeper by not just looking into output levels but also attempting to identify longer-term trends within teams across multiple locations for better decision-making regarding workforce management.
The first step you should know is the importance of individuals and how they are treated within the workplace. Much like our technology, the terminology has grown to reflect our workplace — people analytics, HR analytics, or workforce analytics — has shown the shift away from viewing employees solely through a production-oriented lens toward recognizing their human potential. This involves providing access to career development opportunities along with life support initiatives like vacation leave so that employees can grow both personally and professionally while still contributing positively in meaningful ways at work.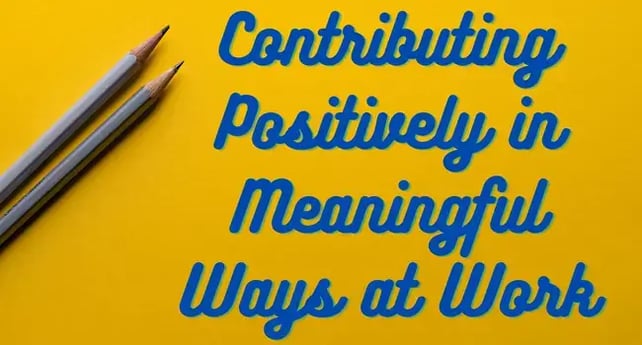 HR in the 4th Industrial Revolution
The key to unearthing what makes a successful business, is its people and how they are efficiently managed. Successful businesses give back to it's people by Identifying top performers and rewarding those that give that sprinkle of extra effort. Focusing on people not only leads to higher rates of retention but also enables businesses to recognize potential in employees while they are still in an entry-level position.
In the 21st century, companies that use HR analytics are revolutionaries as they can comprehensively evaluate performance. Workplaces are more complex than one perspective. In this employee revolution, data allows individuals to see unacknowledged high performers and use those insights to reward them — a concept that works hand-in-hand with staff retention. This engagement retains employees and saves professionals the cost of effort involved in replacing staff.
How to Create a Better Work Environment
One way to elevate top performers is to provide them with opportunities for promotion and recognition. A comprehensive people analytics platform can track how individuals react to certain situations, how they engage with tasks, how quickly they learn new skills, and how consistently they perform over time. HR data can catapult your work environment for the better by allowing you to access who is ready for a promotion or deserving of a bonus.
In addition to tracking individual performance, people analytics software also provides valuable insights into how teams interact and processes flow within the organization. Managers can use this information to adjust how they divide tasks, form teams, and incentivize their employees. This can help maximize the value of each individual in the team and ensure that everyone feels like a contributing member.
HR revolutionary companies can also potentially see methods that have unintentionally lowered effective and committed employees. By utilizing people analytics software over time, companies can look at HR data related to diversity, learning, and employee experience to give them a foundation of what it means to create a positive and cost-effective environment.
Powering Your HR Engine to Make Better Decisions
Ideally, all companies should be focusing on spearheading the HR evolution. There are no alternatives that are as effective as data-driven insights, whether it's assessing employee performance or engagement levels, employers can recognize how to maintain teams that enjoy their work environments and learn from your top performers.
Ultimately, your team is like an engine within your factory. A business's goal is to keep that engine running. HR analytics allows you to power that engine and make better decisions — because, without a well-oiled machine, no progress can be made.