Peter's deep expertise in measuring the impact of people on business outcomes is still highly sought after, and we are incredibly grateful that he spent time with us to share how the workforce planning models have changed over the past 4 decades and how workforce segmentation is really the key to great analytics.
Peter Howes will spend the first 15 minutes of our workforce planning webinar sharing the past, present and future growth and value of workforce analytics in Australia before moving into an interactive Q&A with the audience.
About Peter Howes, Thought Leader and Pioneer in the Field of Workforce Analytics & Strategic Workforce Planning Models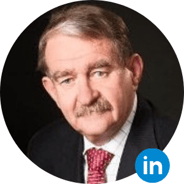 Peter is one of the most influential figures in People Analytics and Workforce Planning Models over the last 30 years. Starting out as an academic at QUT, Peter found his way into the HR software industry owning and running HRIS companies and creating the internationally recognised firm HRM Consulting. HRM Consulting morphed into the company Infohrm, which pioneered the cloud-based delivery of People Analytics and Workforce Planning products and services. Infohrm was acquired by SuccessFactors, which was then acquired by SAP. Peter is now the CEO of Newstead Brewing Co. and also a Member of the governing council of the Queensland University of Technology.
This is a workforce planning and segmentation webinar you don't want to miss!