People often ask us, "What makes One Model different?" Well...there's a lot we could show and tell. We've decided to respond with a series of blog posts covering each and every reason. Read on for more!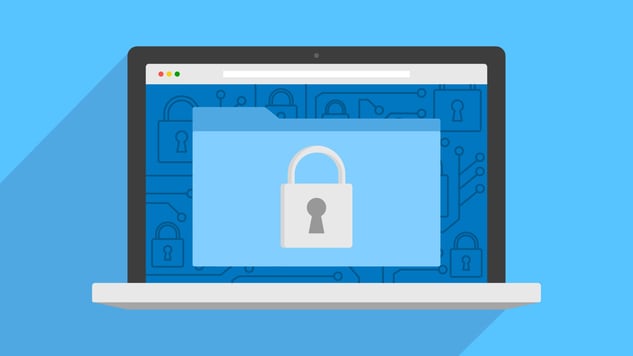 You can't do this with Tableau.
One Model features the most advanced role-based security system of any analytics application. It has to. People data is often the most complex and most sensitive data in an organization.
Through 15 years of experience working with People Analytics teams and knowing how they wish to provide access we built a security methodology that caters for all scenarios and fills the complex gaps that other vendors ignore.
One Model allows administrators to define custom security groups and designate fine-grained application permissions to each. Can these users create dashboards or just view them? Can they even filter dashboards? Can they drill down to detail? Can they use the Explore tool? Can they build their own metrics? Can they access a metric in one population but not access it in another without changing roles?
At the data layer, One Model group permissions control access at both the column level (what data elements a user can see) and the row level (what records of the data element a user can access). Can they see a given department's data? Do they have access to compensation metrics? Can they cut those metrics by Grade or Position? If they drill in to that data, can they see person-level detail?
Better still, One Model security roles understand each user's relationship to the data. Who reports to whom, for example. That means you could grant all the leaders in your organization drill-down access to their own team members with a single contextual data rule that follows them through the organization as their data changes. Done.
Zero maintenance required.
Multiple roles merging together to provide the exact level of access for each user regardless of if they're a HRBP, executive, or director with complex reporting lines.
This is not something you can achieve with tableau, qlik, or any other vendor in our space. They come close but they don't understand the relationship between a user and the data itself which results in constant role security maintenance if the desired access can be achieved at all.
Why it matters
Let's suppose that self-service is part of your People Analytics Roadmap. (Shouldn't be too hard to imagine since most, if not all people analytic roadmaps include self-service as a goal.) If you want to deliver self-service with HR data, you'll need to effectively and sustainably manage fine-grained sets of permissions like the ones described above. Here's a look at what is possible with the right role based security capabilities.
Let's say that you've developed an integrated recruiting effectiveness dashboard. Your business leaders, recruiting managers, and HRBPs all have access to this dashboard. Based on aggregate data, your business leader can see that the new candidate assessment is, in fact, doing a great job predicting high performing new hires across the company. She drills into her own team's details and scans through a few examples. This builds her confidence both in the assessment tool and in the dashboard. She's likely to come back and use other dashboards in the future.

The recruiting manager, looking at the same dashboard, is excited by the overall results, but wants to see if this assessment results is having a negative impact on protected groups of candidates in the hiring process. Given her role, you've given her access to aggregate slices of demographic data. She uses dashboard filters to cuts the data by gender, age, and ethnicity without having to request a one-off, ad-hoc report. She's ready when the topic comes up in a meeting later that day. She thanks you the next time you see her.

The division's HRBP has similar ideas but to start with her security is more complex. Her division is split across countries and due to local laws in one country she's not allowed to view performance ratings, or conduct age and gender analyses so these are seamlessly unavailable for this population. So with this limitation in place what she wants to do now is takes things a step further in the One Model Explore tool and analyse a recent change to recruiting practices. She combines assessment results and termination data along with her most recent employee survey results. The results are so interesting that she reaches out to you. "Hey, my termination rates are down. We think we're making better hires based on this new assessment tool, and employee satisfaction is up as well. These are all good signs, but can you figure out which results are driving the others?" A cursory analysis, next step is to prove there is a correlation and quantify it's impact with the built in OneAI machine learning suite.
Awesome. Isn't this scenario why your company funded the program in the first place?

Without advanced role-based permissions? Well, you probably know that story already. It starts with a generic, one-size fits all dashboard. The plot thickens with the arrival of ad hoc reporting requests and vlookups. And the story ends with… well… more ad hoc reporting and vlookups.
If this is something that excites you, let's talk. Click the button below to schedule some time with a One Model team member. We can answer any specific questions you may have, or just chat about role-based permissions (if that's what you're into).
About One Model:
One Model provides a data management platform and comprehensive suite of people analytics directly from various HR technology platforms to measure all aspects of the employee lifecycle. Use our out-of-the-box integrations, metrics, analytics, and dashboards, or create your own as you need to. We provide a full platform for delivering more information, measurement, and accountability from your team.