The One Model team just returned from Las Vegas after an exciting HR Tech 2023. We launched some new products, evangelized the basics of connecting data from around the organization, and partied with our new partner Lightcast. Watch our team recap and see some fun images from our time at the show or scroll down to read our takeaways.
Great Minds in HR Tech Shared a Ton of Insights
HR Tech 2023 offered something for everyone, across many roles. It was great to see so many HR analytics and people analytics evangelists and enthusiasts. It's an inclusive community that offered incredible diversity of thought and experience. My colleague Richard Rosenow noted that an evolution of the field was actively taking place at HR Tech, specifically toward model governance. I personally told dozens of visitors to our booth that sooner or later, regulators and auditors are going to be asking questions about how a decision was made. Leaders in that room should be prepared to show every aspect of their data-driven decision process in a trustworthy and explainable way.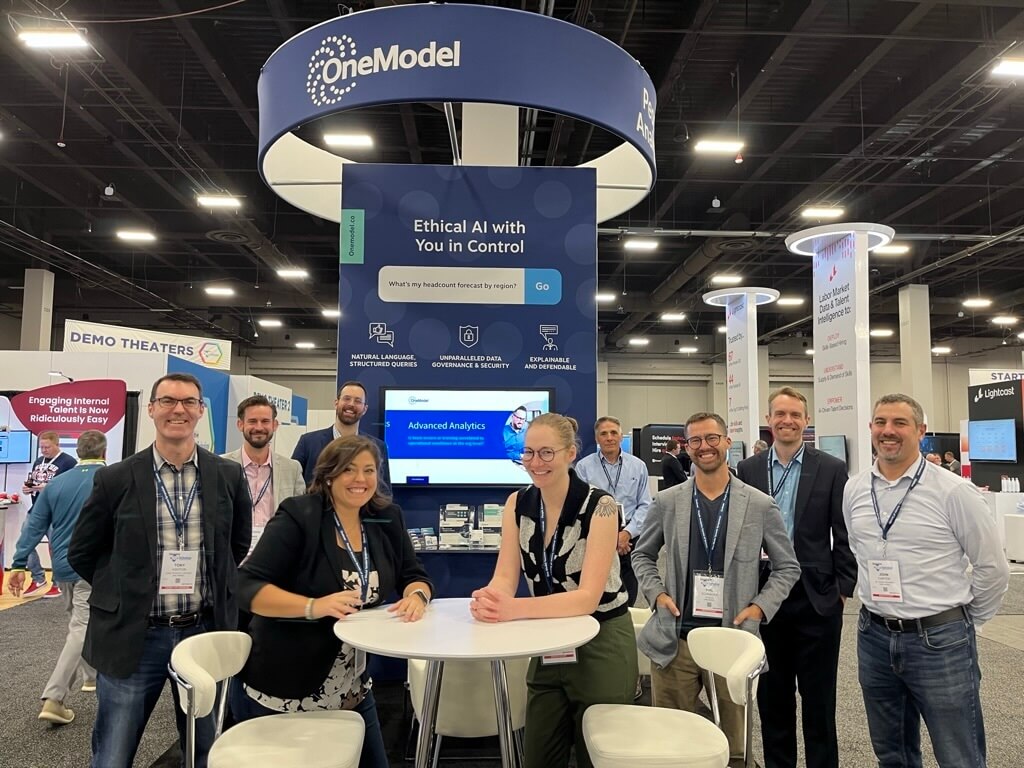 ---
Our HR Tech Conversations from the Expo Hall
Check out our entire event interview playlist on Youtube.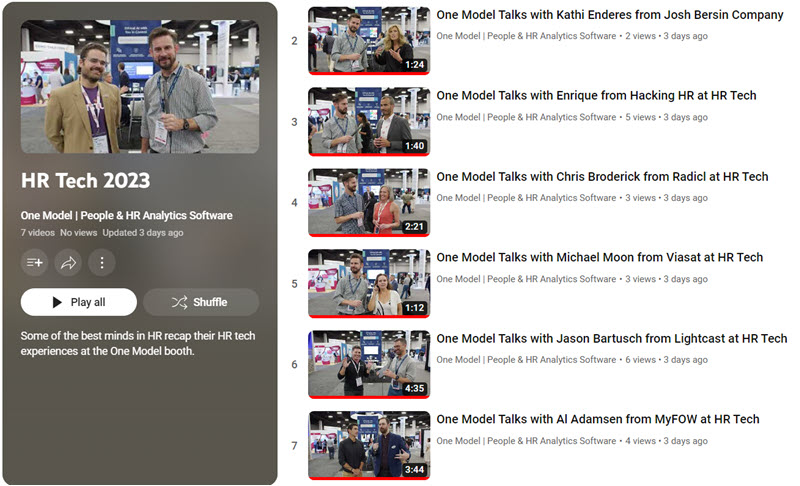 ---

We Felt the Energy of HR Tech
An event in Vegas always has a high level of energy, but our feeling was that organizations are buzzing about the opportunity to build the very best workforce through productivity and well-being. Most people know that people analytics is the path to every workforce story. About 70% of the folks we spoke with said their team is interested in People Analytics and were actively looking for solutions that provide great insights.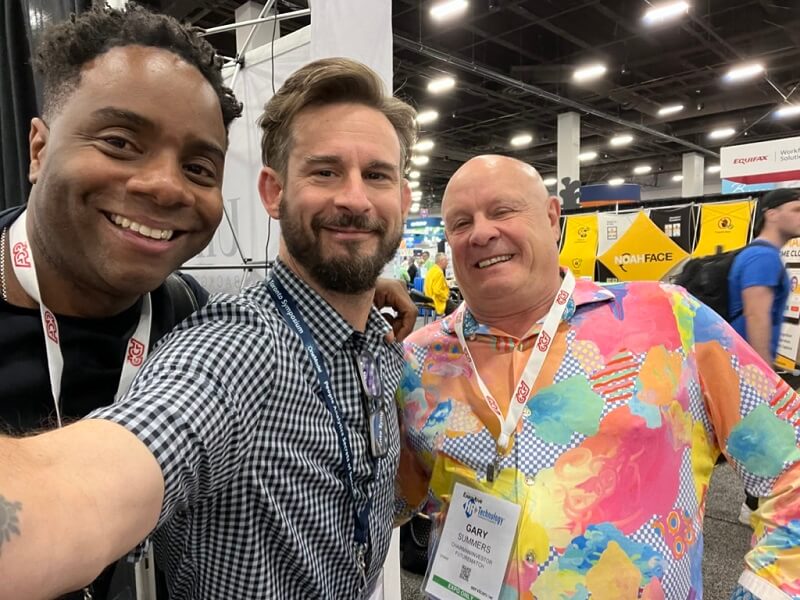 Do the Basics Right
There was so much talk about skills and generative AI, but many companies haven't finished with the basics of enterprise data orchestration. Many companies still struggle organize all of their people data. The cool stuff is difficult or impossible without a data foundation of well-connected enterprise systems.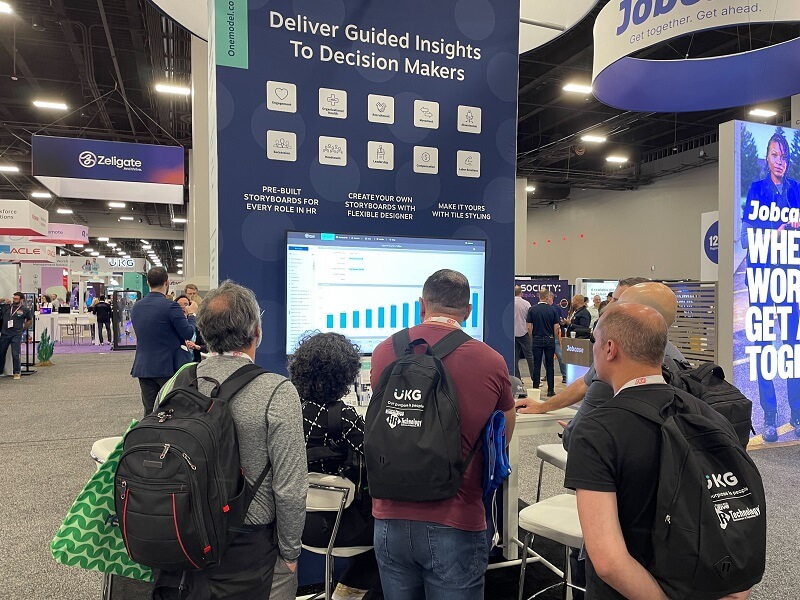 Lots of Hype Around Generative AI
It seemed as though most software vendors were discussing their own generative AI technologies. I felt some enthusiasm from would-be technology buyers, but most are rightfully concerned about transparency and accountability as AI regulations become more likely. Most vendors have a very common large language model implemented, but we've seen analysis that shows generative AI isn't a reliable interpreter of quantitative data. In that study, only 70% of the answers that the AI generated were correct.
So Many Opportunities for Fun
One Model really allows our customers to get out of the late-night data crunching and come out and have a good time.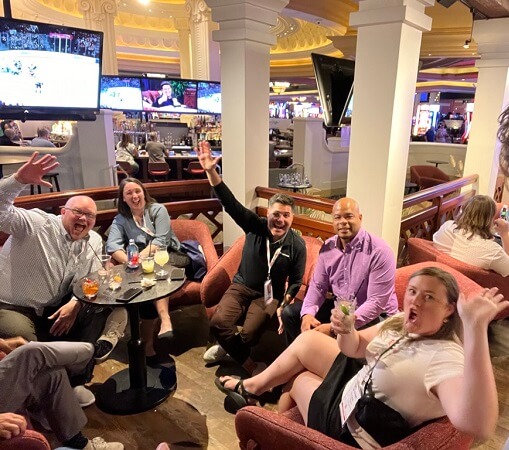 Several companies were so excited about the prospect of having a scalable people analytics solution that they even joined us and our partners at a special VIP event.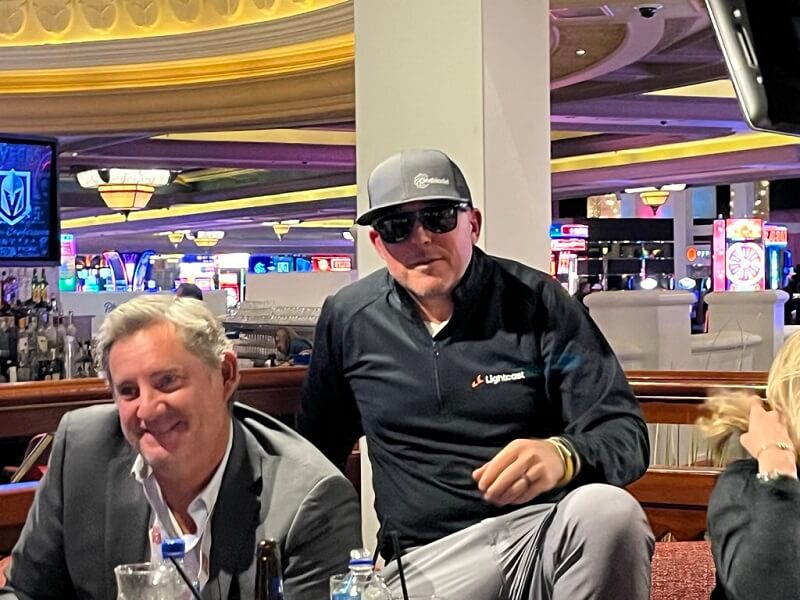 So, if late-night data crunching is your current reality, it's time to explore the capabilities of One Model.
---
Continue your People Analytics journey with One Model. Schedule a demo!