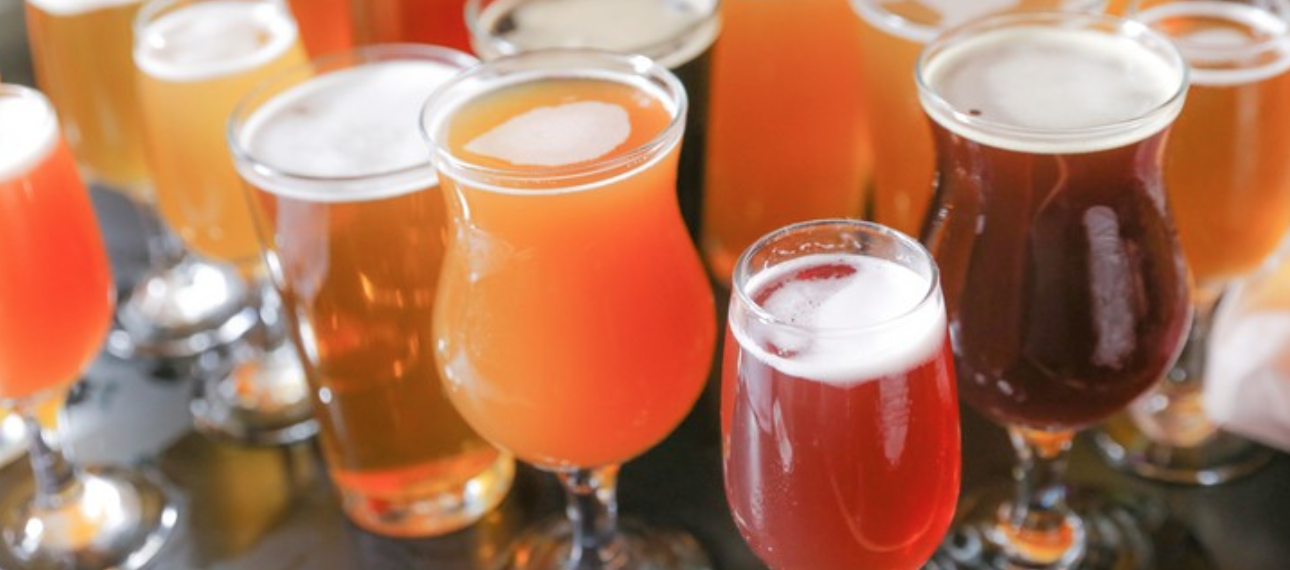 Software companies today aren't exactly selling the idea of "lovingly crafting you some software that's unique and meaningful to you". There's a lot more talk about best practices, consistency, and automation. It's cool for software capabilities to be generated by robots now. And that's cool when it comes to things like making predictions. One Model is a leader in that space with One AI. This post isn't about machine learning though. It's about modeling your company's people data . The people at One Model work with you to produce a people data model that best suits your company's needs. It's like having your own master brewer help guide you through the immense complexity that we see with people data.
Why does One Model take this hands-on approach?
Because the people employed at your company are unique and your company itself is unique. Organizations differ not only in structure and culture but also in the combinations of systems they use to find and manage their employees. When you consider all of this together, it's a lot of uniqueness. The uniqueness of your company and its employees is also your competitive advantage. Why then would you want the exact same thing as other companies when it comes to your people analytics? The core goal of One Model is to deliver YOUR organization's "one model" for people data.
A Data Engineer builds your data model in One Model. The Data Engineer working with you will have actual conversations with you about your business rules and logic and translates that information into data transformation scripting. One Model does not perform this work manually because of technical limitations or an immature product. It's actually kind of the opposite. Affectionately known as "Pipeo", One Model's data modeling framework is a major factor in allowing One Model to scale while still using a hands-on approach. Advantages of Pipeo include the following:
It's fast. Templates and the "One Model" standard models are used as the starting point. This gets your data live in One Model very quickly, allowing for validation and subsequent logic changes to begin early on in the implementation process.
It's extremely flexible. Anything you can write in SQL can be achieved in Pipeo. This allows One Model to deliver things outside the realm of creating a standard data model. We've created a data orchestration and integrated development environment with all the flexibility of a solution you may have built internally.
It's transparent. You the customer can look at your Pipeo. You can even modify your Pipeo if you're comfortable doing so. The logic does not reside in a black box.
It facilitates accuracy. Press a validation button, get a list of errors. Correct, validate, and repeat. The scripting does not need to be run to highlight syntax issues.
OMG is it efficient. What used to take us six weeks at our previous companies and roles we can deliver in a matter of hours. Content templates help but when you really need to push the boundaries being able to do so quickly and with expertise at hand lets you do more faster.
It's fun to say Pipeo. You can even use it as a verb. Example: I pipeoed up a few new dimensions for you.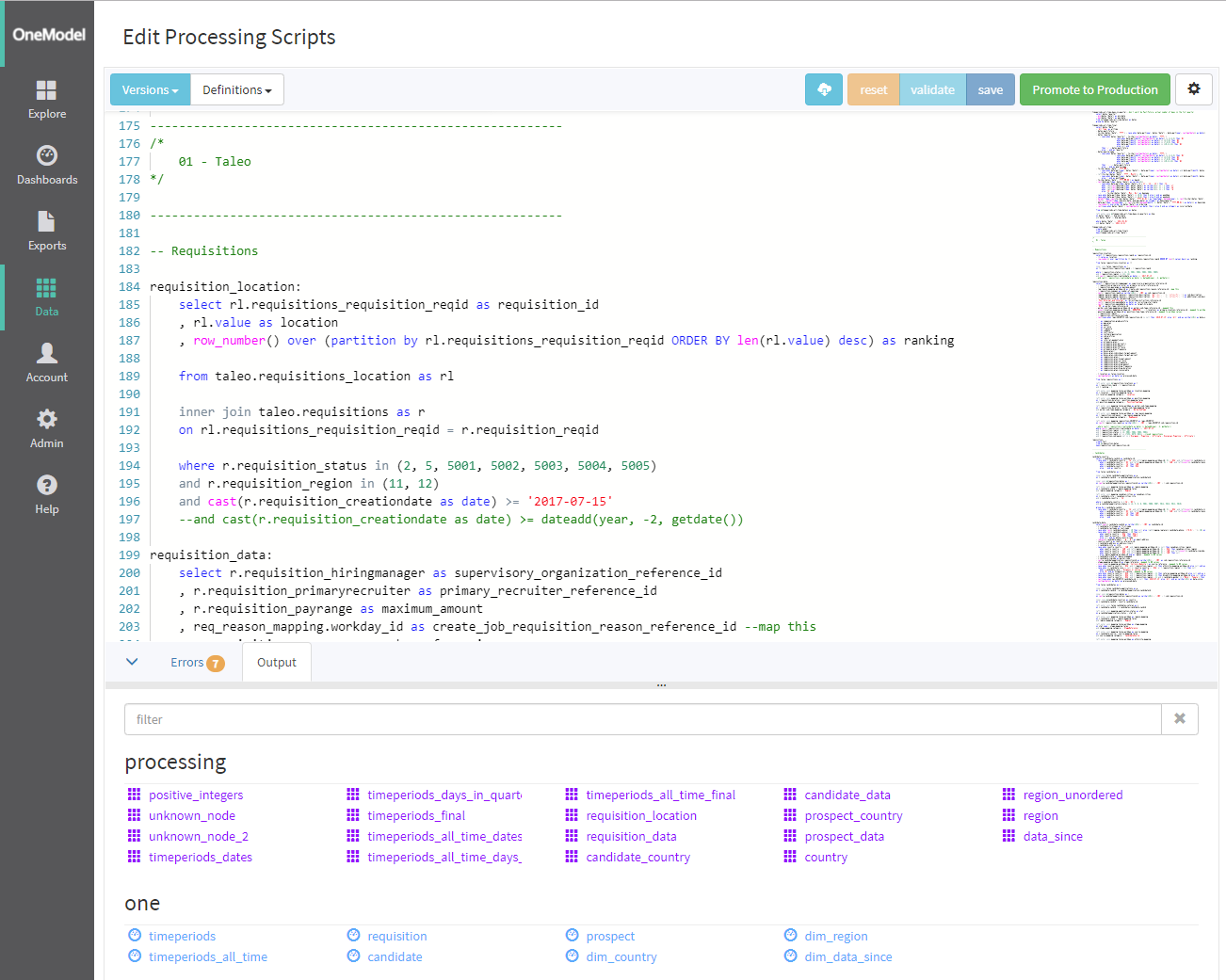 The role the Data Engineer plays isn't a substitute for working with a dedicated Customer Success person from One Model. It's in addition to it. Customer Success plays a key role in the process as well. The Customer Success people at One Model bring many years of industry experience to the table and they know their way around people data. They play a heavy role in providing guidance and thought leadership as well as making sure everything you're looking for is delivered accurately. Customer Success will support you throughout your time with One Model, not just during implementation.
If you'd like to sample some of the "craft people analytics" that One Model has on tap, please reach out for a demo. We'll pour you a pint right from the source, because canned just doesn't taste as good.